Cheap Accommodation in Auckland
Situated in the Heart of West Auckland, Western Park Village provides a range of cheap accommodation options from just $195 per week!
Choose from your own Caravan, Self-Contained Studio or a Two-Bedroom Unit, complete with a sleepout!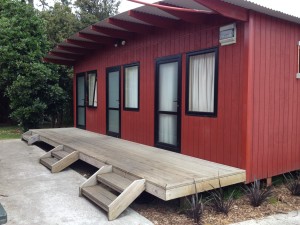 We specialise in providing emergency accommodation. There's no upfront bond required and the rent is all-inclusive, covering power, water etc.
Unemployed or on a benefit? We can help! We'll assist you to get the necessary accommodation benefit from WINZ.
Other benefits include:
Free rubbish collection
Free furniture & appliances
Free shopping bus
Free SKY TV on big screen
We've recently opened a new facility call 'The Hub'. Located in the Village, The Hub offers residents free telephone, computer and Internet access, coordinated support services, other activities and, importantly, a place to meet.
I'm proud to call the Village home!
I've two boys aged one and four, my youngest was even born here!
The Village is family friendly, multicultural environment; there's always someone to help and I feel very secure here.
Western Park Village is located in West Auckland. It is walking distance to the Ranui railway station, the local primary school and the Swanson shopping village which includes a new supermarket, library and medical hub.
The Village caterers for those needing temporary housing, although some residents have made the property their permanent home.
The Village accommodates over 300 people with 60 units (including cabins, small units, trailer homes and powered sites) and 60 caravans.